Our Services
Build your dream team by cultivating an environment employees don't want to leave. Transform your culture, develop your leadership and engage your people. Explore our services below to learn how we can help.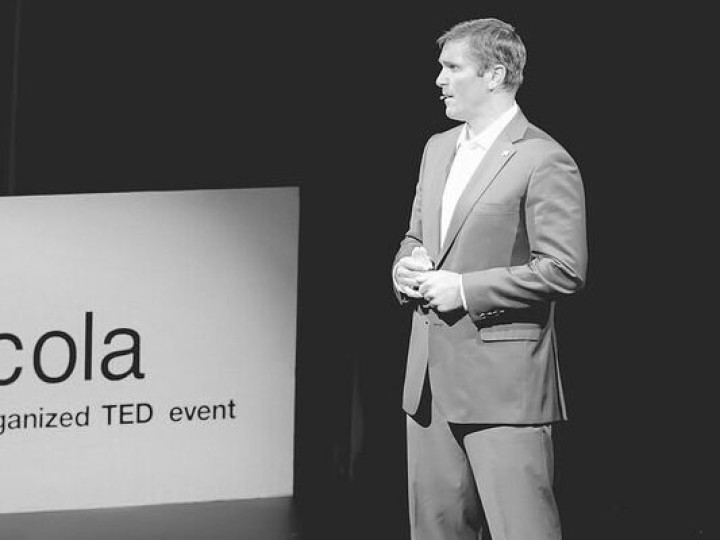 1. Speaking
Brad delivers keynote speeches on areas of leadership. His presentations are interactive, informative, and inspiring. Each speech is customized to meet the needs of the client or audience be it a formal setting or an offsite retreat.
A few of our topics include:
The Leader Mentality
The Power of Choices
Building Trust on the Team
Accountability & Ownership
How Abundance Can Ignite Compassion
Leaders Developing Leaders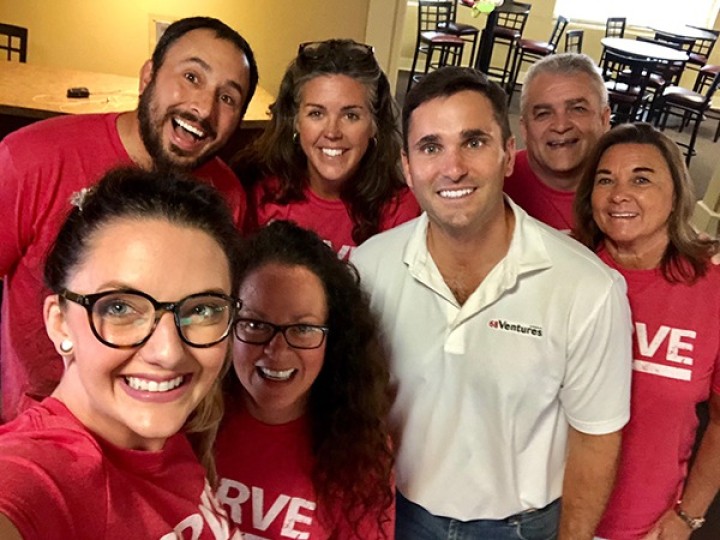 2. Coaching
The interpersonal skills that lead to deeper and more meaningful relationships will prove to be invaluable as you grow your team. It is imperative that you build these human connections through trust and transparency when the stakes are low so you can utilize them in the best possible way when the environment changes. Brad works with both individuals and groups to help define their path, purpose, and process through accountability and communication. The focus is on leader and organizational behavior and the transformation that occurs through a methodical 360 approach.
Our Process:
Awareness - who and how you are
Engagement - how you show up
Performance - the impact you have
Reflection - your personal growth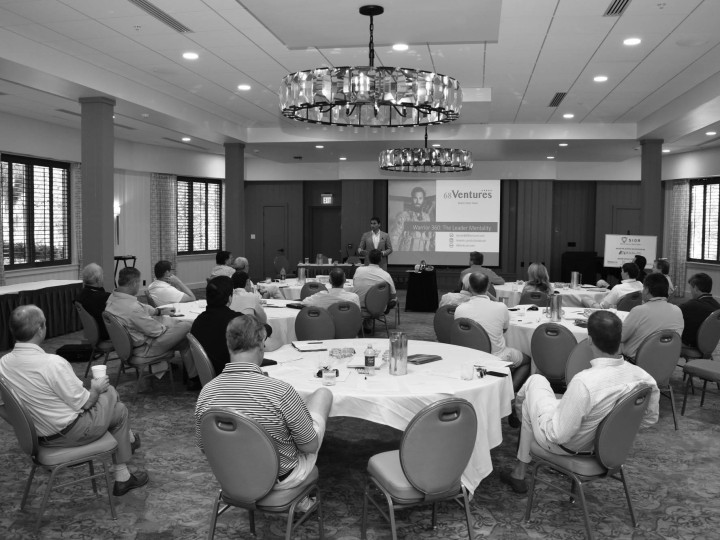 3. Workshops
The Warrior 360 curriculum begins with learning more about yourself and leading self so that it can then turn to how we lead others. From emotional intelligence and interpersonal skill development to feedback and fierce conversations, the model is effective at creating sustainable change within the organization and developing high performing leaders and teams.
Some of the workshops include:
Insights 101
Insights 201
Leader Effectiveness + Team Effectiveness
Emotional Intelligence
The Accountable Leader
Leaders as Force Multipliers
Leading in the Moment
Productivity Habits of High Achievers
As a licensed practitioner of Discovery Insights, we help your team discover their true potential.
By diving in and understanding what makes both your leadership and employees tick, we are able to provide strategies to transform any team. From fiery reds and sunshine yellows, to cool blues and earthy greens, every team has a different driving force and we help you discover yours.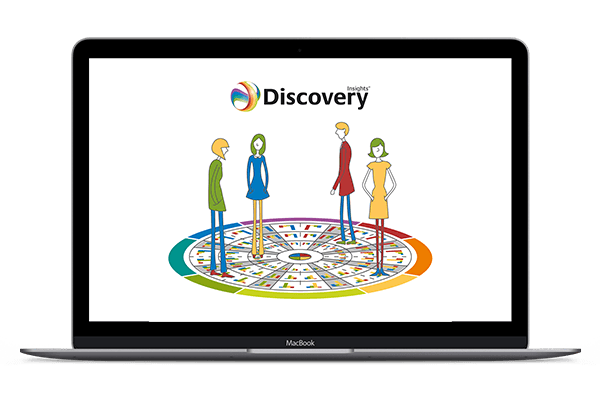 Develop your leadership and teach them how to communicate.
We help your leaders discover their own personal management style, recognize how it can be perceived by others and learn how it can be adapted to promote a strong and efficient workforce.
Increase employee engagement and cultivate your ideal work environment.
Statistics prove that happy employees are not only more efficient, but they are more likely to remain with a company. We help leaders build their dream team by cultivating an environment that employees don't want to leave.
Play to Your Strengths and Where You Drive Value.
Learn how to capitalize on your strengths, better understand the value you deliver to the team, and how to harness more of that capability to actualize on your potential.
"Brad's leadership, expertise and passion have become the backbone of Truland Home's organizational capability. We use Insights religiously for cultural awareness and team effectiveness training as part of our onboarding process. His presentations to the team are always on point and inspiring. And Warrior 360 workshops have enabled our organization to enable each and every team member to grow. Our values are focused on ensuring we do all we can with the gifts we have been given, to practice gratitude daily, and Brad is at the center."
Charles Schetter
"I asked Brad to speak to our sales team at our annual meeting in January. To say that we were impressed would be an understatement. Brad's message was extremely impactful for all of us in attendance. He focused on his time in the military and how he applied those principles to his personal and professional life. His experiences gave all of us a different perspective in our lives and inspired us to become better people. Our team left the meeting with a renewed focus and motivation for the challenges and opportunities that lie ahead."
John A. Dodson
"As a company committed to integrity, we were drawn to Brad's message: a clarion call for building relationships, being humble, and staying positive and resilient, even in the most trying of times. Though presented through the discussion of his war-time experiences, the themes transcend and are applicable to everyone who is sincerely interested in the growth and development of their employees and themselves."
Tony Their
"I am continuously looking for ways to strengthen our team's workplace, communication, performance, and relationships. The goal for our Insights workshop with Brad was for our team to a walk away more self-aware of our strengths and weaknesses as well as to understand ways to effectively communicate with one another. While sharing the results of each person and identifying the traits of each personality (or color), it became very clear this exercise was unlocking some barriers amongst our team and giving everyone better and more effective ways on how to communicate. Understanding how someone is motivated, their blind spots and opposite types has positively impacted how we interact with one another and is a major contributor to the success of our team."
Ken Brown
"Brad's passion for servant leadership runs deep, and his message clearly defines the role that we are committed to serving at Willis Towers Watson. His spirit and commitment for serving is contagious, and you can tell that he genuinely cares about building character, integrity, and making people better."
Jason Gregory
"If you are looking to develop or enhance leadership skills on your team, I highly recommend allowing Brad to share his views on what it takes to be an effective leader. Brad has clearly developed unique leadership skills during his military career that can very easily be translated to any business model. My team was engaged throughout the discussion, and more importantly, walked away with ideas and inspirations of how to be better leaders."
Christian White
"Brad's presentation was engaging, informative, and inspirational. He made clear, thoughtful connections between his experiences in Afghanistan and how the lessons he learned there apply to our business. He clearly understands leadership and the importance of building strong, trusting relationships in any endeavor attempting to achieve positive growth."
Josh Cogswell
"Through your gifts, you have made a difference in the lives of so many across West Alabama and for that, we are truly grateful."
Anna Catherine Roberson
"THANK YOU for presenting to our team today. It was awesome! Your message was inspiring and worthy of self-reflection. A phrase that we like to use around here is …."You made us BETTER". You accomplished that today."
Frank Harkins
"Major Israel's presentation was our strongest program to date because of his compelling personal testimonial of true transformative leadership even under the most challenging of circumstances."
Robby McClure Jr
"Brad recently addressed my real estate team at our annual meeting. Many of the people in the group, including myself, had worked with Brad at some time over the last several years, but until he spoke before us we really did not know the "real" Brad Israel. We knew the intelligent, hard working, personable Brad but had no idea about the situations this man has endured in his young life. Brad had my team's full attention with his accounts and recollections of his service tours, but most importantly he drove home the importance of teamwork and trust in your leadership, your peers, and your subordinates as the key to success and sometimes, survival. I can say without question, after listening to Brad, we all developed a different perspective on true commitment and that can only drive each of us toward greater success not only in our careers, but in our day to day lives."
Bruce A. Walters
"As a company committed to integrity, we were drawn to Brad's message: a clarion call for building relationships, being humble, and staying positive and resilient, even in the most trying of times. Though presented through his discussion of his war-time experiences, the themes transcend and are applicable to everyone who is sincerely interested in the growth and development of their employees and themselves."
Tony Thier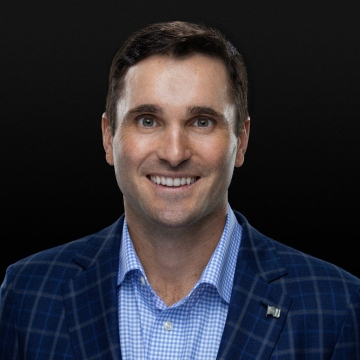 Brad Israel, Founder & President of Warrior 360
Keeping with our purpose to see all we can do with all we have been given, Brad Israel recently gave a speech on how abundance can ignite compassion for TEDx. View his talk below.
Speaking or Insights Inquiries
Drop us a line, we would love to hear from you!